The Horizons team features many influential Twitter users. This curates a wealth of insights, knowledge, and information about transformation in health and care from other thought leaders across the world. (Tip: to read an article or watch a video mentioned in a tweet, click on the blue text. To view the original tweet, click on the image).
The School for Change Agents
Lovely to see the amazing connections, and study group from the #S4CA this year! Though the School is currently closed to new sign ups, it will be back soon. Sign up to find out when School will next be happening. You can still watch the recordings of our live sessions, and listen to the podcasts here too.
Leadership & Teams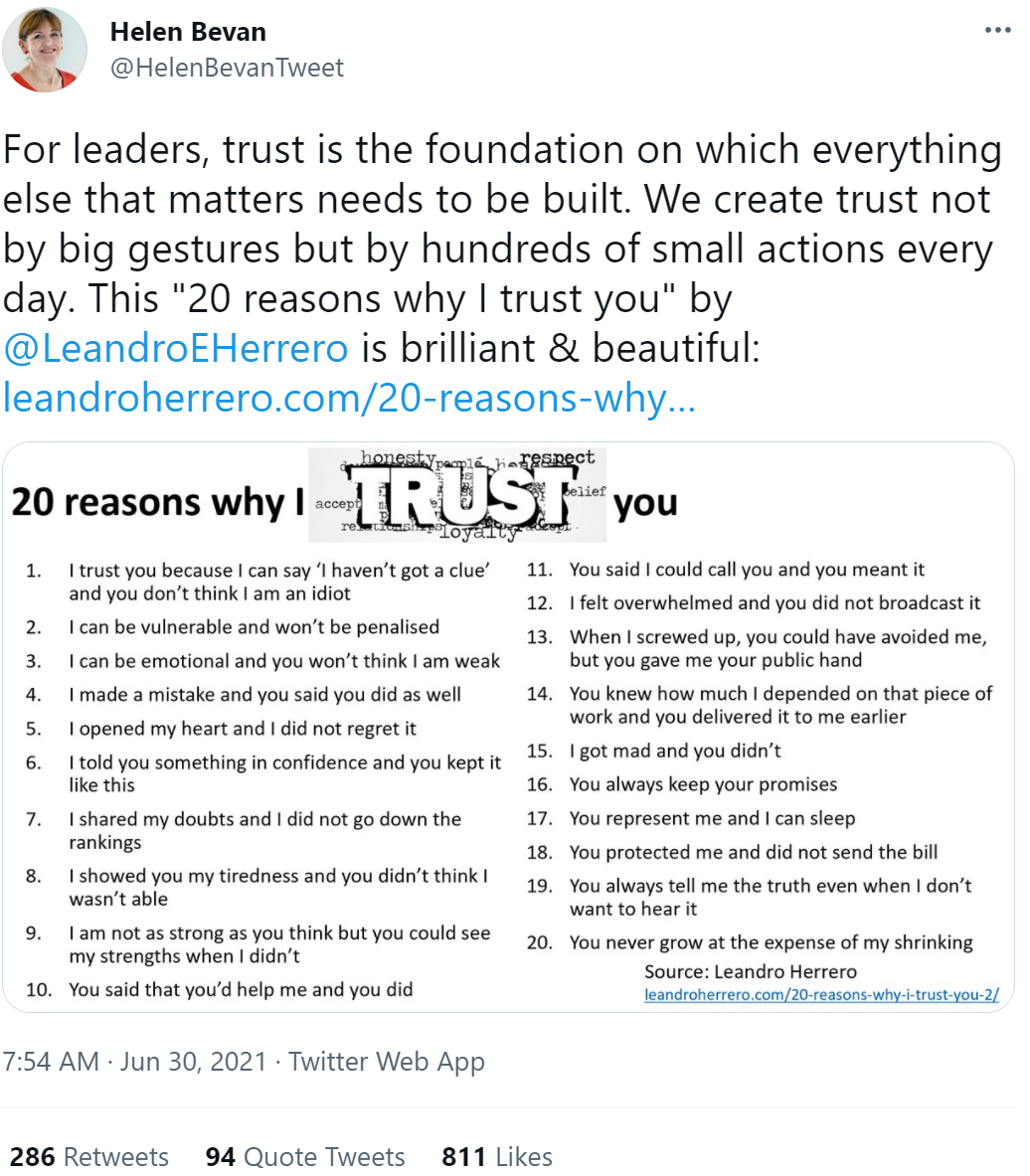 A common challenge in collaborative work
like system leadership is that leaders want to dive straight into action so they shortcut the foundational work of connecting, aligning work & learning together. This is a big mistake.
Research shows remote working since the pandemic has strengthened our strong ties
(connections with those we're closest to already) but reduced our weak ties (wider connections). Weak ties are critical for innovation & breakthrough thinking.
Wellbeing
Psychological research has identified three emotions that make teams more successful & collectively resilient
: 1) gratitude; 2) compassion; 3) pride. They're powerful as they make us more willing to cooperate with & invest in others.
Sometimes it can feel like we have to be 'positive vibes only'. That's unrealistic, inauthentic & can be dangerous where people feel unable to share they're struggling and therefore unable to get support. Remember to be honest about your struggles is to be brave. Graphic by Charlie Mackesy.
A graphic by Hayley Lewis on the need for downtime, originally posted in May 2020. The last year has shown the importance of this advice & there have been interesting new posts on why we find it so hard to do downtime:


Learning and Resources
Think you're not creative? Bet you are! Creativity can be about drawing...& it can be about more than that too, for example: Creative problem solving, sharing ideas in innovative ways. More in this fab sketchnote Typology of Creativity by Hayley Lewis.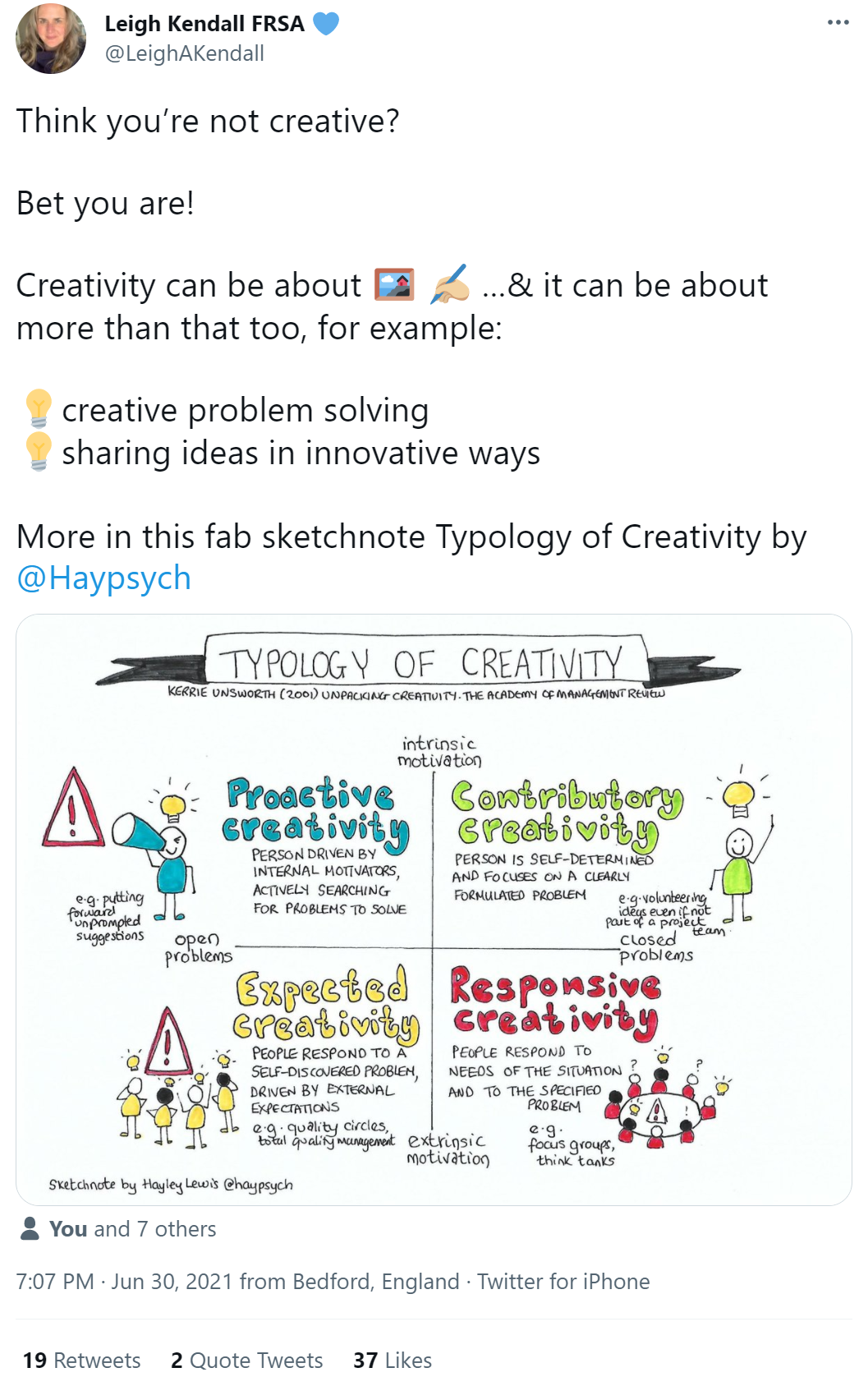 Even as we return to a working life with more face to face, virtual meeting & workshops are here to stay. Having session chairs or leads who are skilled in virtual facilitation makes such a difference. Top tips from Krstyna Gadd.
And finally...