The Horizons team features many influential Twitter users. This curates a wealth of insights, knowledge, and information about transformation in health and care from other thought leaders across the world. (Tip: to read an article or watch a video mentioned in a tweet, click on the blue text. To view the original tweet, click on the image).
#WeAreTheNHS
#Caring4NHSPeople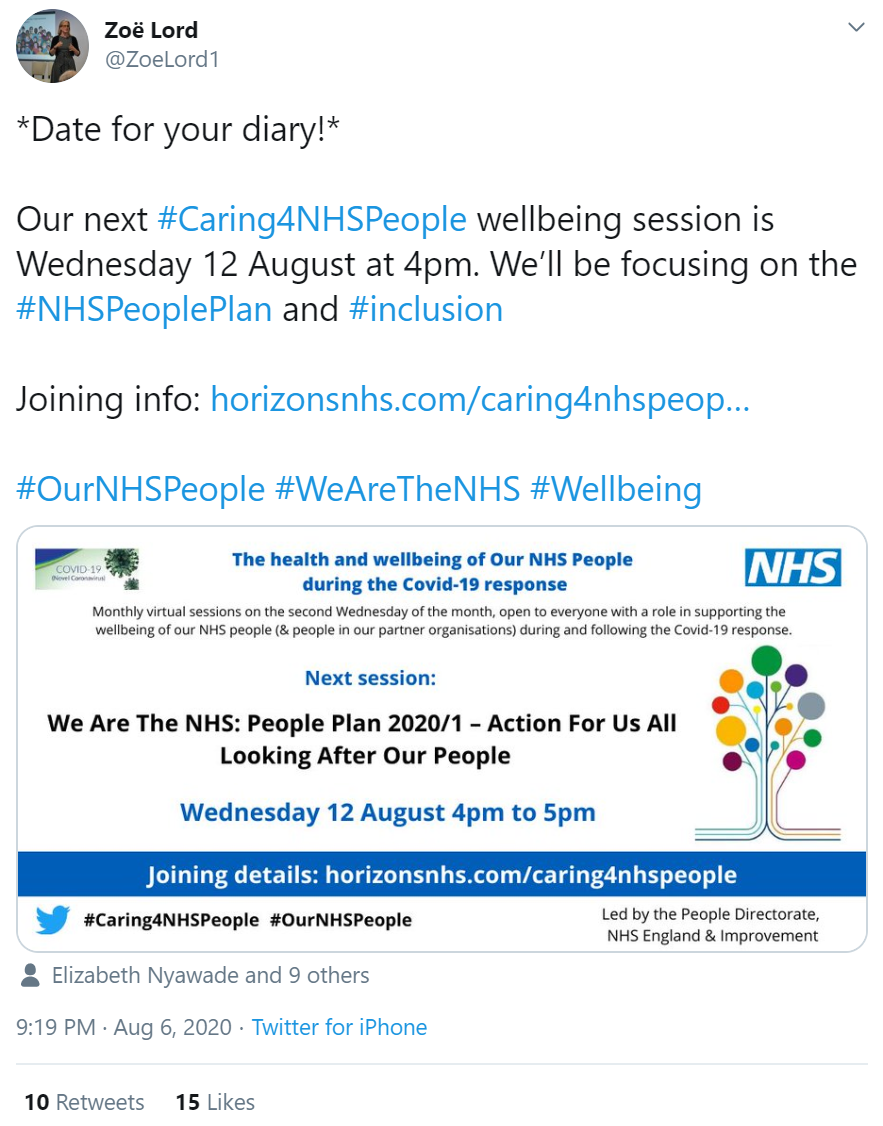 Inclusion and Diversity
Is it enough to be "inclusive"? Maybe the focus shouldn't be on fitting people into an existing environment, but creating an expansive environment that changes in response to new, diverse members & the experiences they bring. Learn from the best, sign up here.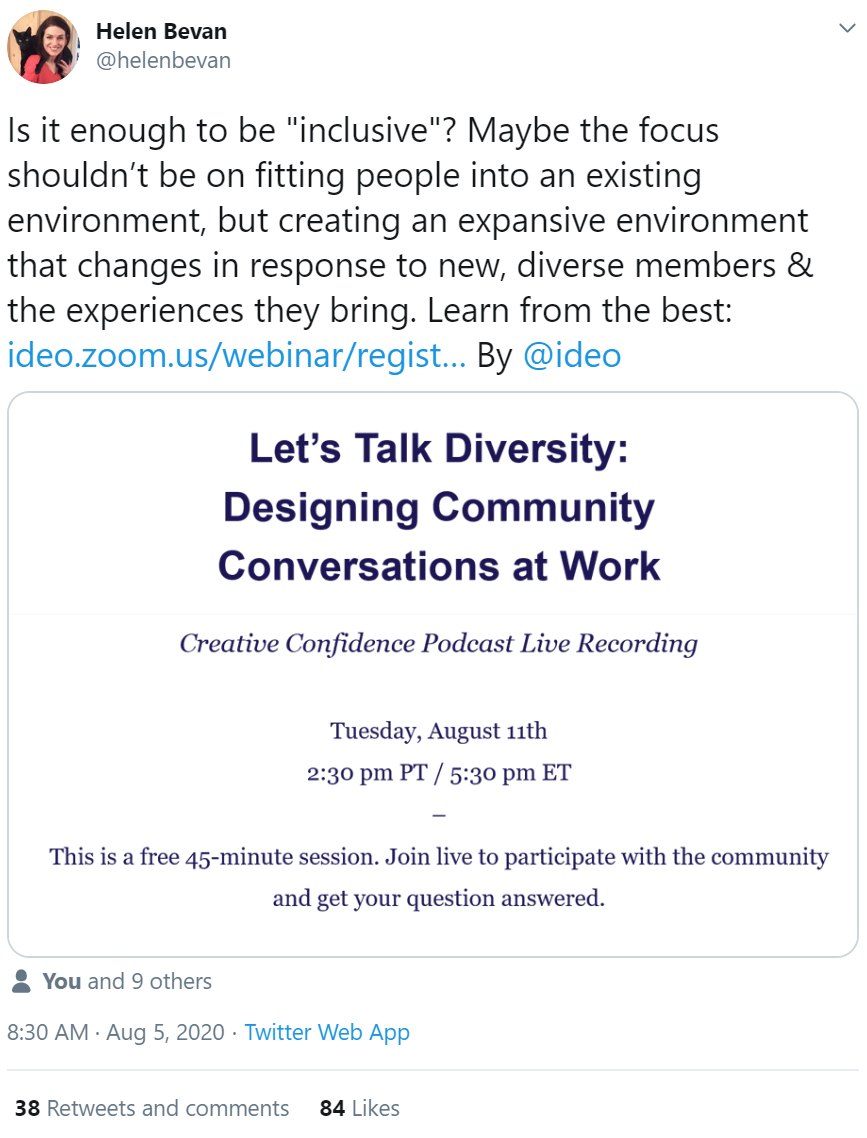 Covid-19 and Recovery
#VirtualCollaborate
Facilitation
Leadership and Teams
Collaboration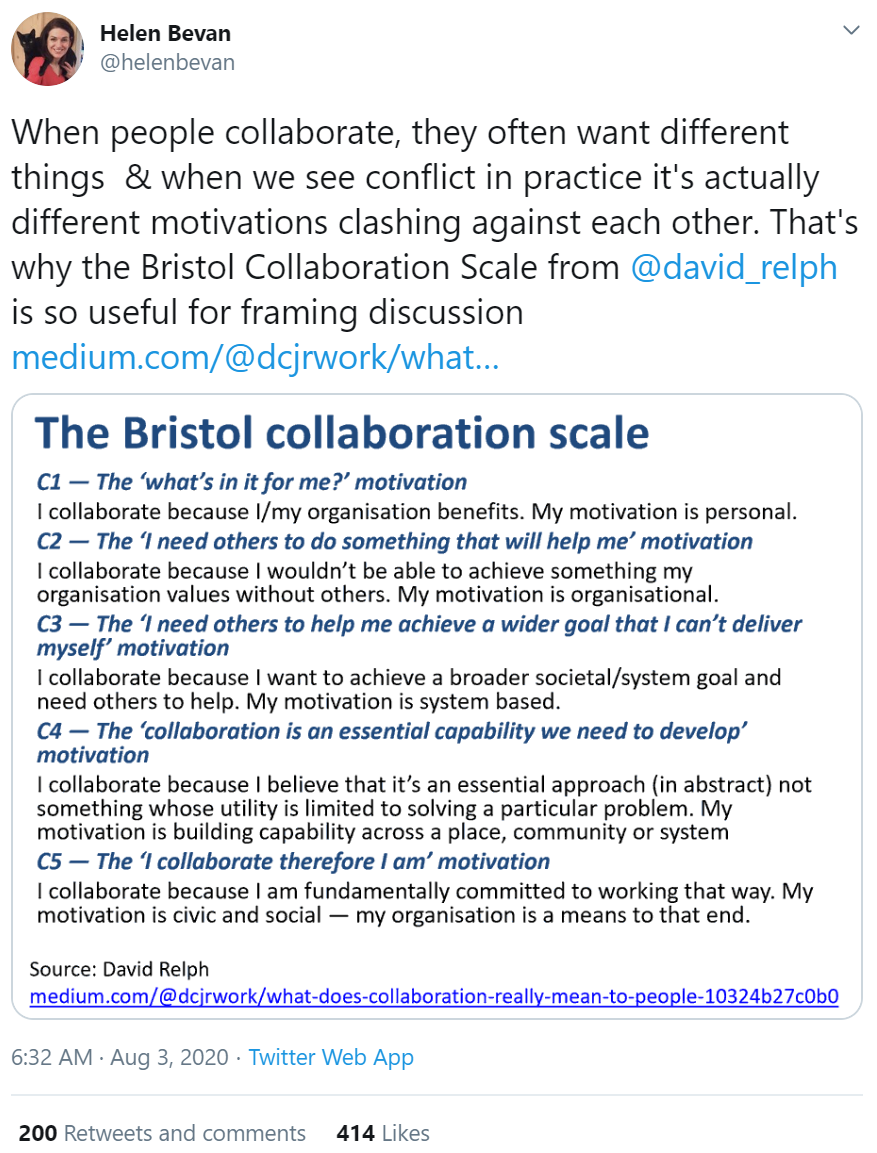 A key tactic in large scale change is to build a spectrum of allies. Otherwise, we end up in an echo chamber of small scale change, working with the same group of advocates. Some good advice on tactics for helping adversaries to become allies.
For "advanced" level thinkers and leaders of change: How to make change more effortless, humane and in tune with the natural order of the world.